Global Experience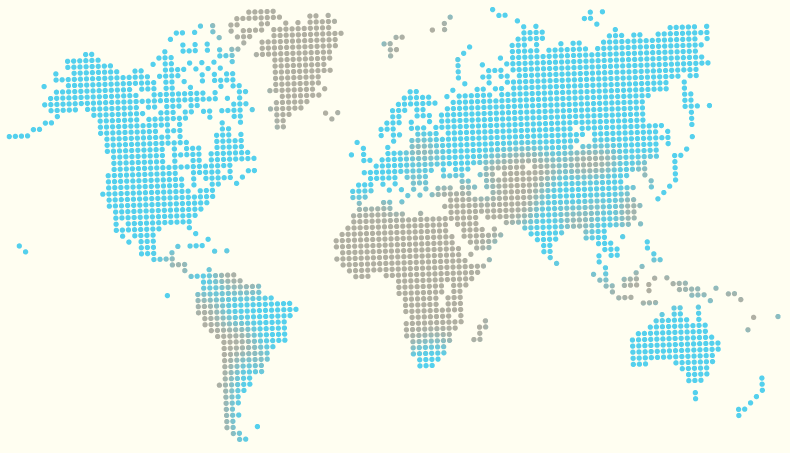 The blue areas show the countries where FormaliS has already conducted audits or projects.
Quality Management
Our collaborators are all senior specialists with hands-on experience in Quality Management for major sectors of the healthcare industry. We concentrate on the essentials and reduce the "nice-to- have" items to their right proportions. Quality systems must be user-friendly and generate enthusiasm with the day-to-day users.
Worldwide Experience
The Healthcare Industry is very international: we may be conducting an audit in Brazil for a Japanese company or supporting the creation of a Quality Management system in Europe for a US-based company. Our collaborators understand cultural differences and have acquired experience in dealing with the sensitivities of specific countries.
Therapeutic Areas
Our collaborators are either already experienced in your area of activity or flexible enough to get quickly acquainted with it. If we do not have the necessary expertise for your field of activity, we will tell you that in all honesty and we will work with you to find a solution.
The therapeutic areas in which we have worked are:
anti-infective
cardiovascular
CNS
dermatology
endocrinology
gastroenterology
hematology
immunology
obstetrics/gynecology
oncology
ophthalmology
pulmonary/respiratory diseases
rheumatology
urology
We have also acquired experience with:
Related Fields
Besides large pharmaceutical companies, we also serve clients that are active in related fields such as medical devices, biotechnology, nutraceuticals, cosmetics, and service providers.
Information and Communication Technology
The increased use of information and communication technology (ICT) and the more stringent regulatory requirements bring us clients that need quality management support for the development and validation of computer systems.
The following languages are actively known and practiced by one or more of our auditors:
 English
 French
 Dutch
 German
 Spanish
 Portuguese