FormaliS is a new generation Quality Management service provider for the Healthcare Industry worldwide
New Generation
A new era of Quality Management has come. Quality has become an integral part of any organization. Quality is the cornerstone of reliable research, development and production. We believe that Quality Management must be user-friendly and endorsed by the users. At the same time Quality Management should increase both compliance and efficiency. Knowing exactly what to do, doing the right things the first time and avoiding reoccurrence of errors are principles that we apply all the time. This saves time and money, decreases stress and gives much better results. Above all, we are not afraid of thinking outside the box.
Quality Management
The way FormaliS manages quality is constructive and transparent. At FormaliS, we use multi-disciplinary teams with a broad background and years of experience. This allows us to prioritize issues, not only for your project but also for your systems. We prioritize based on regulatory requirements and on the potential impact on your project, on your product and on your company. Our experts explain this in detail for each issue and listen to your concerns. We call it "Intelligent Quality Management".
Service
We understand the importance of good service. Our tools are designed to facilitate communication and transparency. Our website enables you to monitor the progress of your project at any time, provided you use your personal secure access code.
Worldwide
The Healthcare Industry is totally international: we may be conducting an audit in Brazil for a Japanese company or supporting the creation of a quality management system in Europe for a US-based company. Our collaborators understand cultural differences and have acquired experience in dealing with the sensitivities of specific countries.
Healthcare Industry
FormaliS professionals have a broad range of expertise. We offer services to the pharmaceutical, biotech, medical device, cosmetic, veterinary and nutraceutical industries.
Let FormaliS be your Quality Expert!
We aim at becoming a reference in Quality Management for the Worldwide Healthcare Industry by rendering a client-oriented service at a professional expert level, by applying high ethical standards.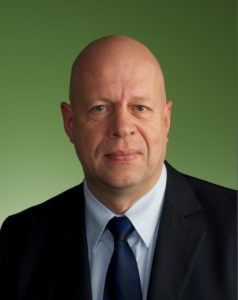 Jean-Paul Eycken, Managing Director